There are many different menstrual cups in terms of design, sizes, colors, packaging and prices. You can also have a look at the cup comparison table for a better overview. Every woman is unique and needs to find her perfect fit. Browse thru them and take your pick.
Why use it?
The menstrual cup is healthy, ecological and economical. What's not to like?
>>
Get informed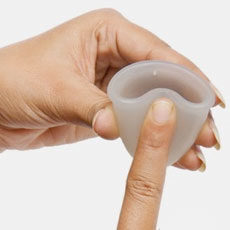 How to use
6 step guide on to insert, remove, wash and maintain your menstrual cup properly.
>>
Read the guide
Compare cups
There are so many cups to choose from, I made this comparison table to help you choose.
>> See comparison table
Comments1
comments